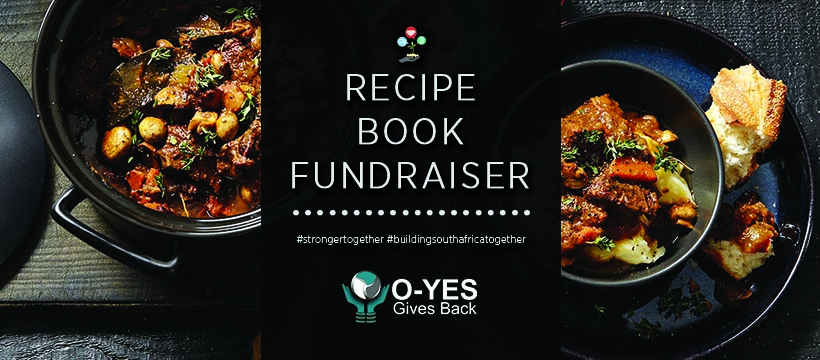 The O-YES Recipe book contains over 100 recipes and is only R100!
All proceeds from the sale of the O-YES Recipe Book will be paid across to the Pay It Forward community-based assistance organisation.
Please make your R100 payment via EFT to:
Standard Bank Midrand
RZT Zelpy 4695 cc
Savings Account: 406010366
Reference: Recipe & Your Name
Details of the person to receive the Recipe Book
Once R100 has been received, you will be emailed the recipe book in PDF format. This could take a day or 2 else, if you send the proof of payment to saskia@o-yes.co.za you will receive the book ASAP. Due to the size of the file, it will be emailed to you via We Transfer and you will need to download it from there.

If you would like to also give the book to someone as a gift, you are welcome to forward the book on but, as it's a fundraiser, please pay the extra R100 to us for each copy forwarded.