You may be familiar with the style tricks of designing a bedroom, but have you ever tried your DIY design skills on a kid's room? It's not the same, particularly since you have to keep in mind your "client" will soon outgrow whatever you add in terms of toys, furniture and décor.
But what if there was another way to design your child's bedroom so that the room pretty much grows with them, thereby saving you money and effort?
Well, turns out there is…
1. Colour up the window treatment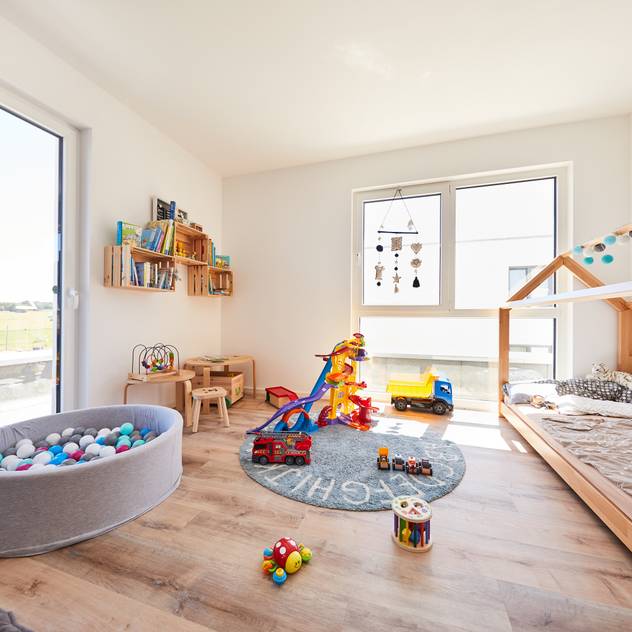 Love some colour but don't want to dump your child's entire room in it? Reserve that bright pink (or cool blue, or fresh green… ) for the window treatment to give the room some character.
2. Add an element of fun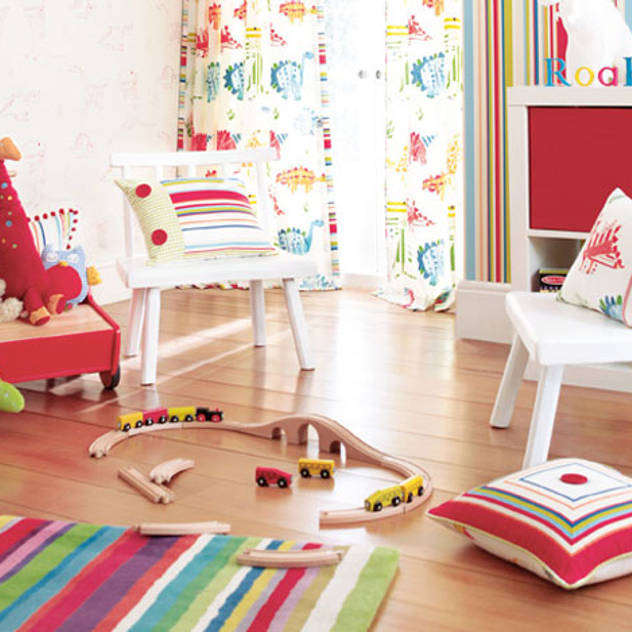 As your child is still… well, a child, he/she would like something fun in their room to help fill the time. But instead of just surprising your youngster with something they might not even want, ask their opinion (depending on their age, obviously) on whether they'd prefer a chalkboard wall or an indoor swing, for instance.
3. Your little one's art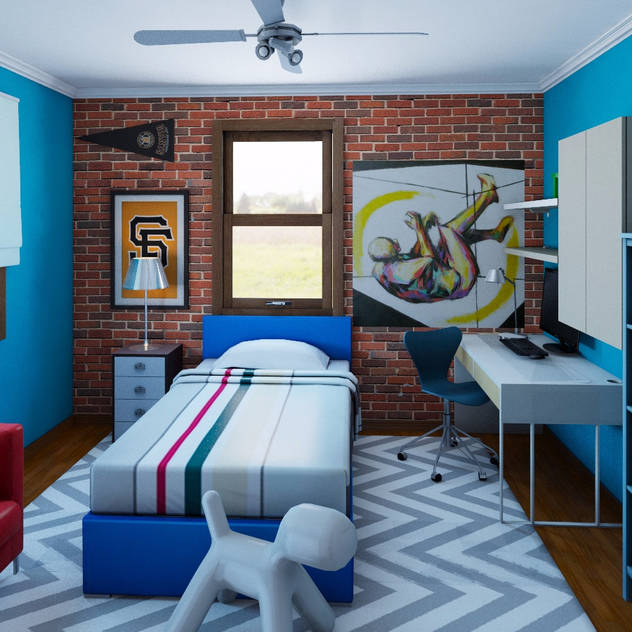 Yes, you are paying for this project, but that doesn't mean you have full reign over it. For example, if your approach to art and décor clashes seriously with your child's, then we recommend hanging up their art in their space, but in an elegant way.
Like creating a gallery wall of their favourite art pieces/drawings and ensuring a neat and modern look via matching frames.
4. Never overlook storage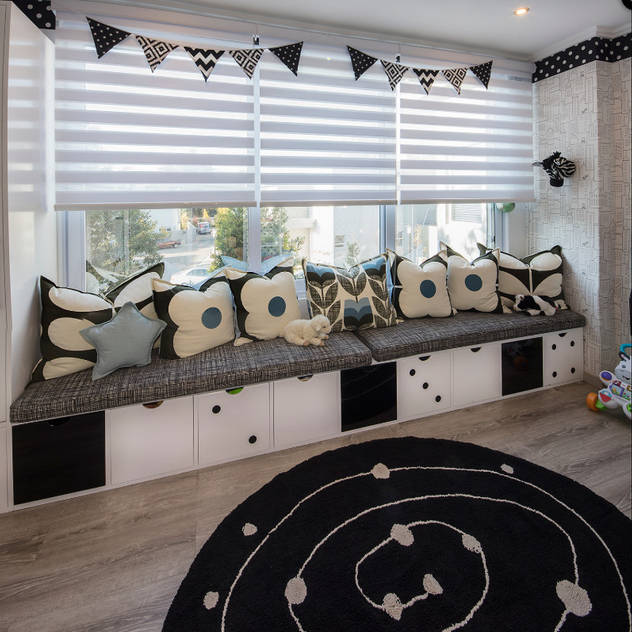 Growing kids come with a lot of stuff, from toys and books to games and technologically advanced goodies. That puts the emphasis on you to provide your child's room with adequate storage space in the form of cabinets, shelving, hooks, wall-hugging book rails, beds with built-in storage compartments, and so much more…
5. Play with pattern and texture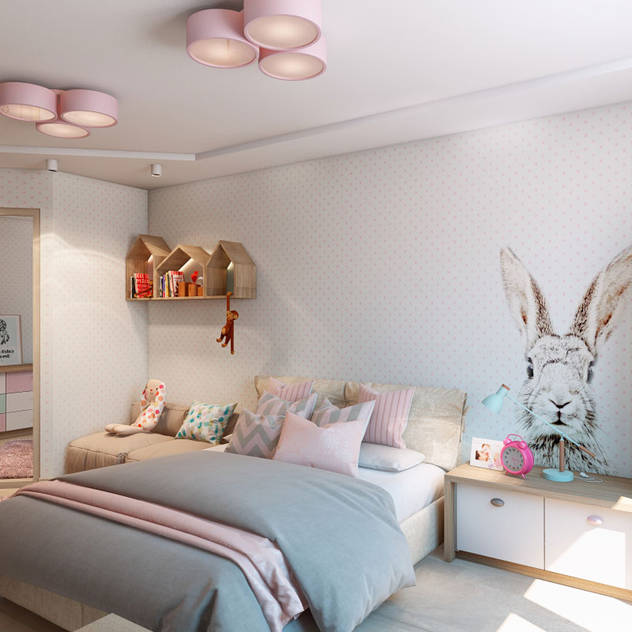 The right pattern and texture can turn an ordinary room into a Pin-worthy design. And you don't even need to go overboard with colour. See where in your child's room you can add emphasis via motifs and textures, like eye-catching wallpaper or a fluffy wool rug drawing attention to certain spaces and pieces.



6. Encourage learning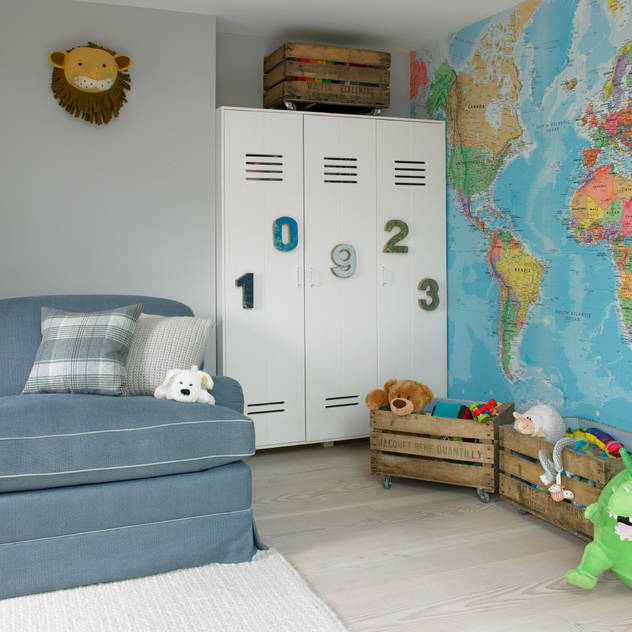 Homework doesn't seem to be dying out anytime soon, which means your little one needs a kid-friendly work area to not only fill the time, but stimulate their physical- and mental development.
Best of all is the incredible range of child-friendly furnishings, which often includes a bed-and-study-desk rolled into one design to save on legroom while keeping clutter in check.
7. Focus on the right flooring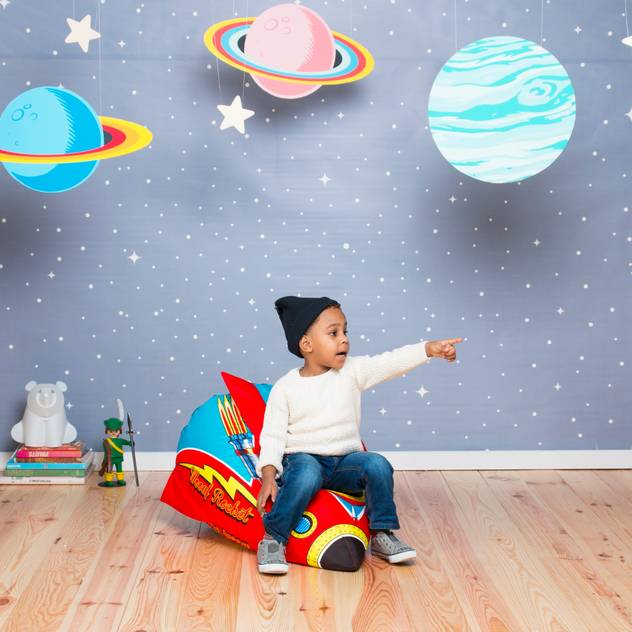 Carpet seems to be the most popular for kids' rooms thanks to its gentleness and effective noise insulation. But let's not forget about those stains caused by spills and splatters. For a practical flooring surface, try the dirt- and stain-resistant polypropylene that often shows up in children's rooms via furniture and decorations.
hint: Ditch the carpet to save your child's allergies and instead opt for flooring alternatives like vinyl, wood, laminate, etc.
8. Stick to a simple design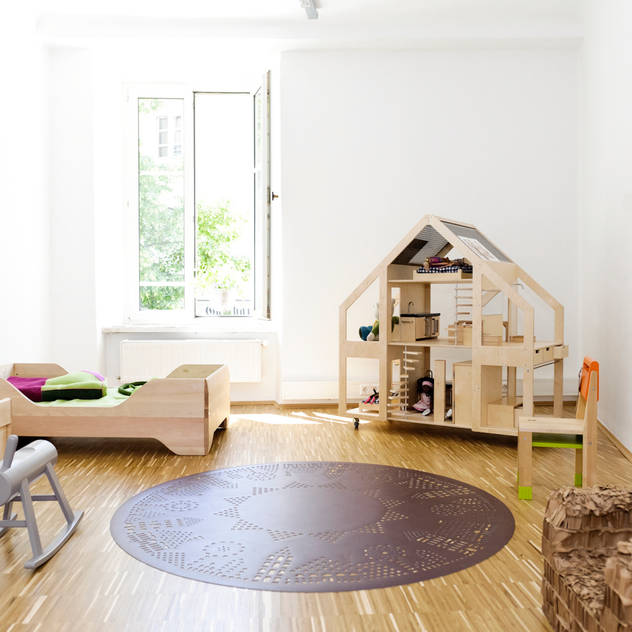 As your child's room will be altered about two or three times before they're off to university or work, sticking with a simple design can actually help you save big bucks. We recommend choosing pieces that can grow with your child (that cancels out those race car beds!) like monogrammed bedding, shaggy Moroccan area rugs, appropriate bookcases for storage, and adult-sized furniture that work for any age.
9. Light it up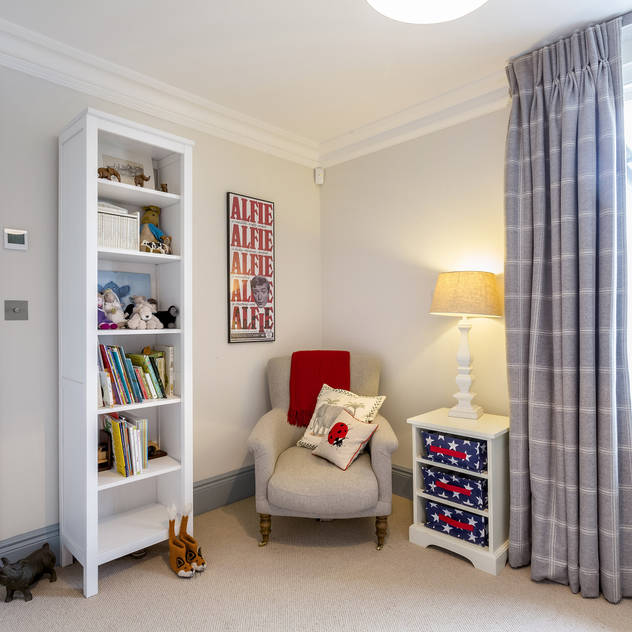 For ambient lighting, most people go with a ceiling pendant, downlighters or track lighting. For your child's room, consider hanging a pendant with a quirky shape or funky colour. But just in case that lighting isn't effective as all-over illumination, be ready to layer your lighting with a floor/desk lamp, wall sconces, and/or some decorative string lights (this is more about a charming vibe than efficient illumination).
10. Treat them to soft furnishings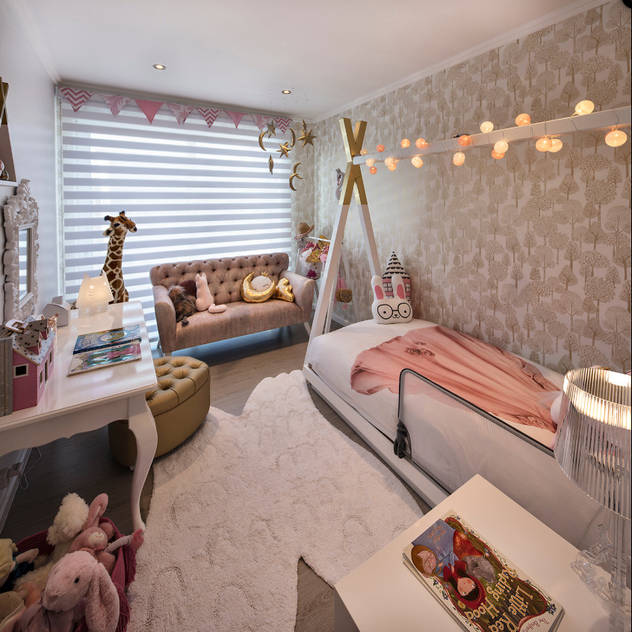 Not only do soft furnishings like rugs, curtains, and bedding provide new opportunities for pattern and colour, but those layers of fabrics also ensure softer (and safer) spaces for little ones.
If you have the space and budget, see where you can add more fabrics to up that "soft" style like a canopy bed, extra scatter cushions, an upholstered ottoman (with built-in storage, of course), etc.
Courtesy of Johannes Van Graan of Homify

Need more information? Fill in the form below and we will contact you!
OkCancel