The prefab home is quickly becoming a favourite for prospective homeowners searching for an affordable alternative to standard modern living. Prefabricated houses can be quickly assembled and are manufactured in a factory according to size, colour and shape specifications. These homes may also be adapted, allowing for additional segments to be incorporated at a later stage. These modular homes don't lack anything when compared to the traditional structure and includes a fully functional kitchen and bathroom. But, let's begin our tour of 12 perfect prefabs and let the homes sell themselves.
1. Cubed and curious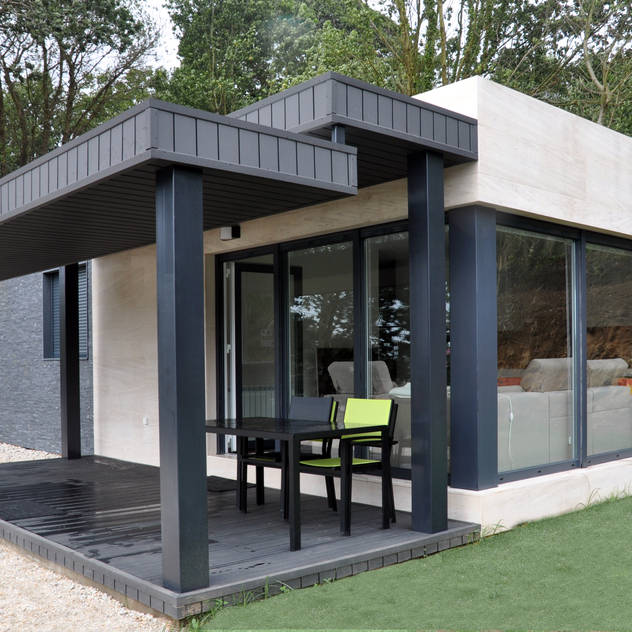 The monochrome colour, elegant glazing and simple design of this prefab house is attractive, cosy and sophisticated. The chic terrace and deck area is a great use of space, adding a usable feature too.
2. A colourful choice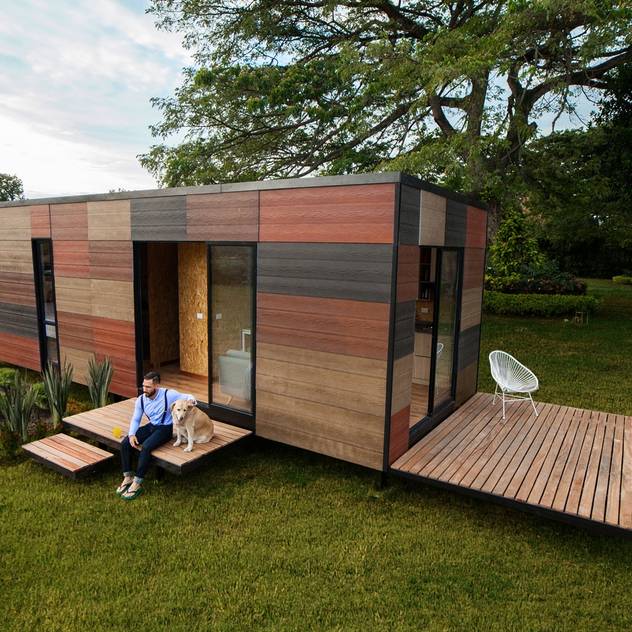 From this image, we can see that a prefab home doesn't need to be unimaginative. In fact, a colourful exterior adds a vibrant, personal touch of creativity.
3. Wooden wonder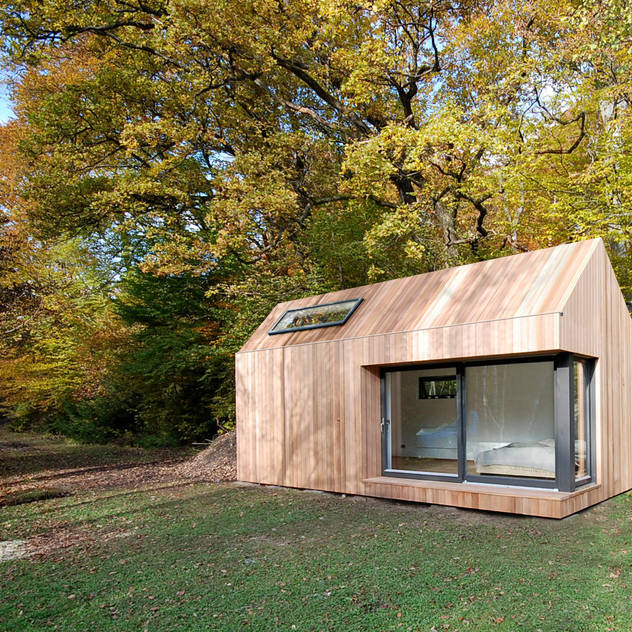 This prefab is compact and probably perfect for a single person or young couple, but the architects of the wooden structure created a living space that works well with its forest surroundings.
4. Simple surroundings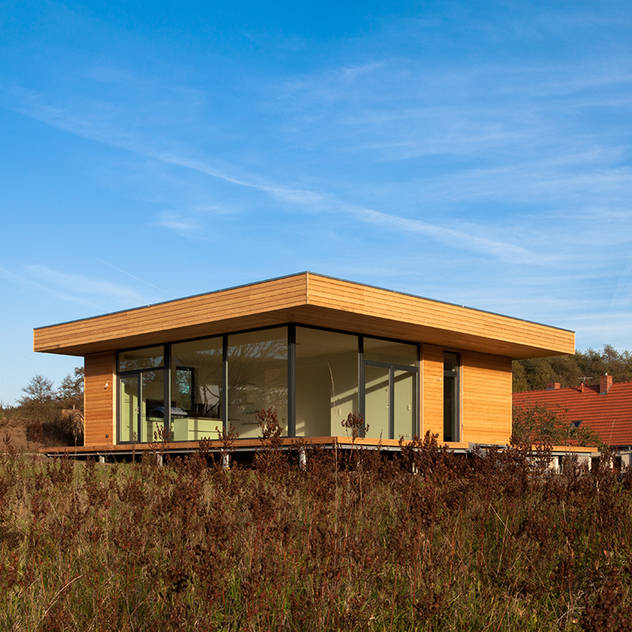 The home with its glazed windows enjoys breathtaking views of the landscape and would work well as a luxurious cottage surrounded by short grass, shrubs and greenery.
5. Stone exterior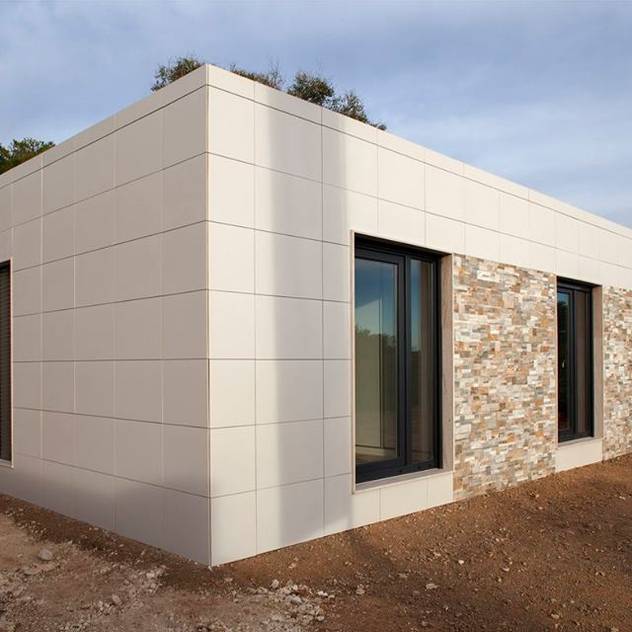 Just because it's a prefab structure, doesn't mean it cannot have some contemporary textured features. The stone exterior shows it works well as a modern living space with amazing detail.
6. Double volume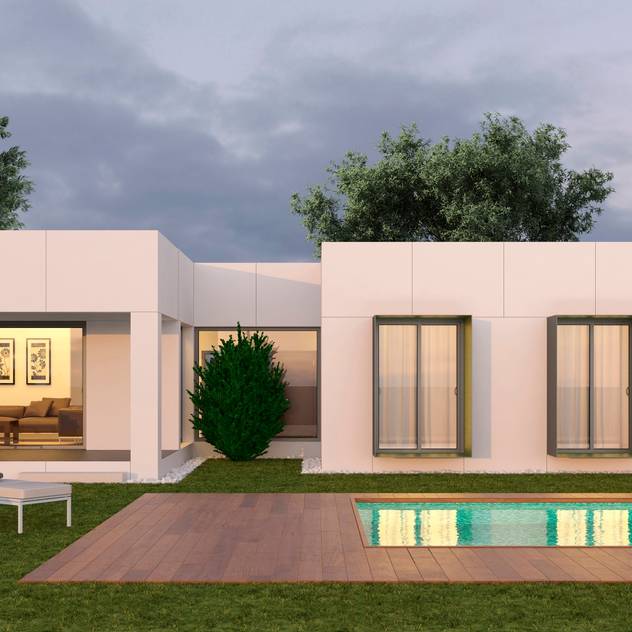 >
A home such as this shows that the possibilities are endless for courageous architecture. The brilliant blue swimming pool displays just how much extra features can be incorporated to your living space when you opt for an affordable prefab.



7. With the blue
This enchanting structure shows that a prefab can be magical, rustic and comfortable too, its blue facade has a cottage like appeal and with its white door and frames, it's gorgeous.
8. A kind of container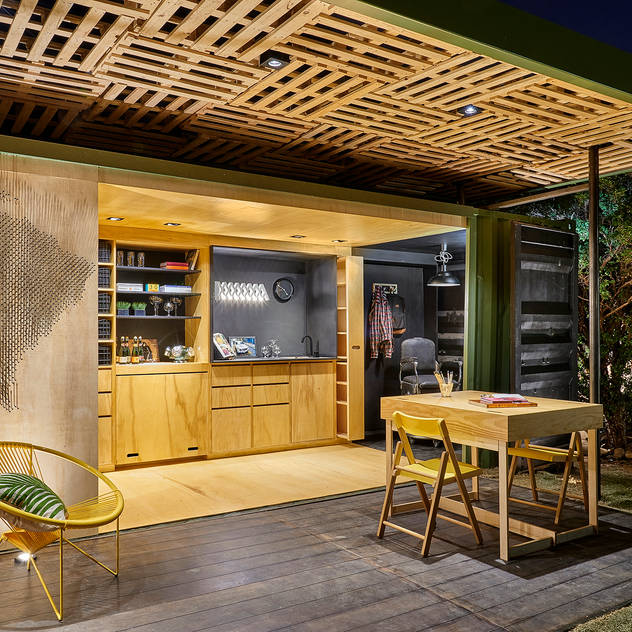 A modular home may be constructed from a re-purposed shipping container, but that doesn't make it any less brilliant to admire.
9. Ultra-modern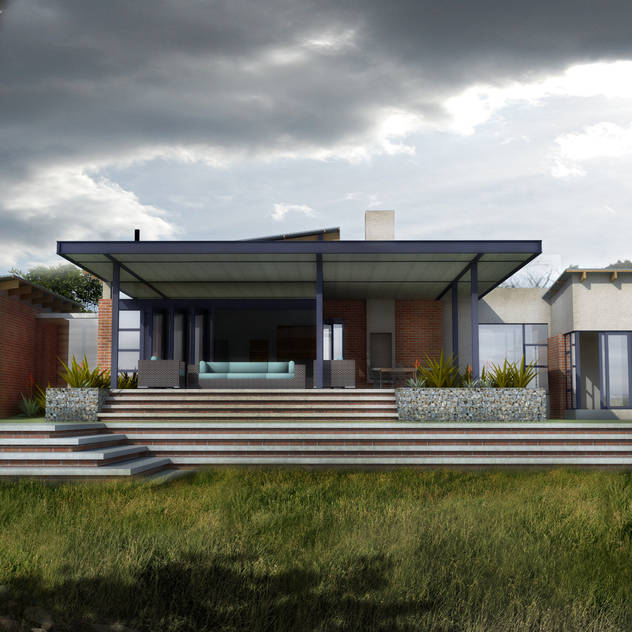 So you like the idea of having a home with futuristic splendour, then a prefab is perfect for you and your family. These houses can be constructed to fit your design requirements and can have as many rooms and bathrooms and you deem necessary.
10. Volumes of space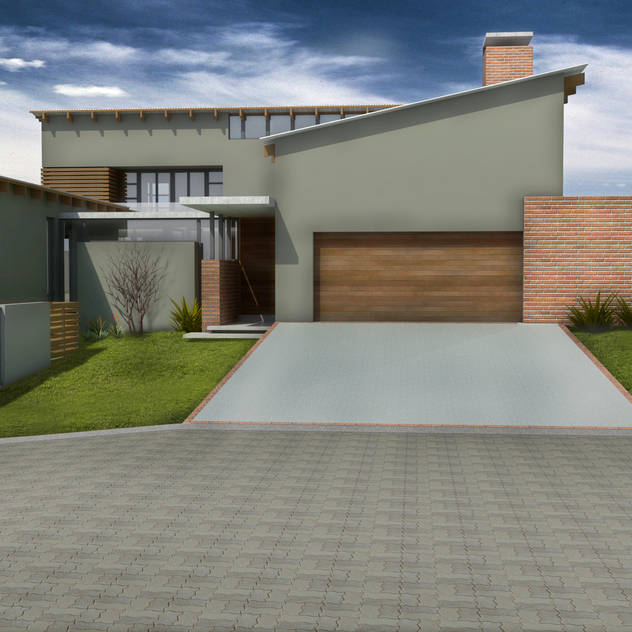 From this perspective, we can imagine just how spacious this modern home would be, from double storey height, to brilliant lighting and exceptional detail, this prefab has it all.
11. Imaginative cottage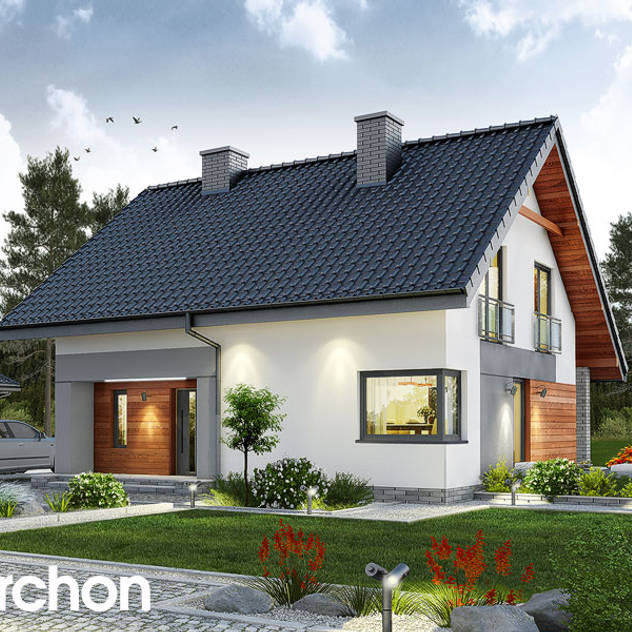 A modern take on an old fashioned cottage? Well, this home has you covered in terms of style, colour, detail and space!
12. For the functional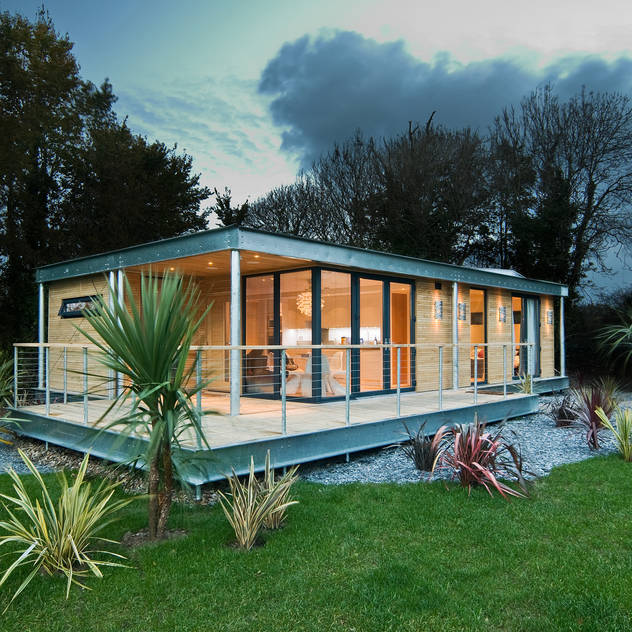 Our final home is especially incredible, the glazing allows for panoramic views of the exterior, while the deck area is great to enjoy the sunshine while reading your morning newspaper with a hot cup of coffee.
Courtesy of Homify - AQEELAH BAWA-OSMAN

Need more information? Fill in the form below and we will contact you!
OkCancel