As South Africans, we all know how important it is to have a solid outdoor (or even indoor) braai area where we can throw some meat on the flames, crack open a beer and spend time with family friends.
But braai area ideas don't just stop with the turn of a season. From the warmest summer months to the coolest winter evenings, there is just no stopping South Africans from arranging a get-together. And thanks to numerous exterior/ buite braai area ideas, there exists a myriad of different ways to blend your braai area with other exterior spaces like gardens, porches and patios, etc.
So, if we want to be inspired via boma braais and other exterior/interior braai designs, where do we begin? Right here, for we have put together 13 braai area ideas from top professionals (including Interior Architects) which will reveal to you some of the niftiest tips and tricks when it comes to these spaces.
1. Rustic meets modern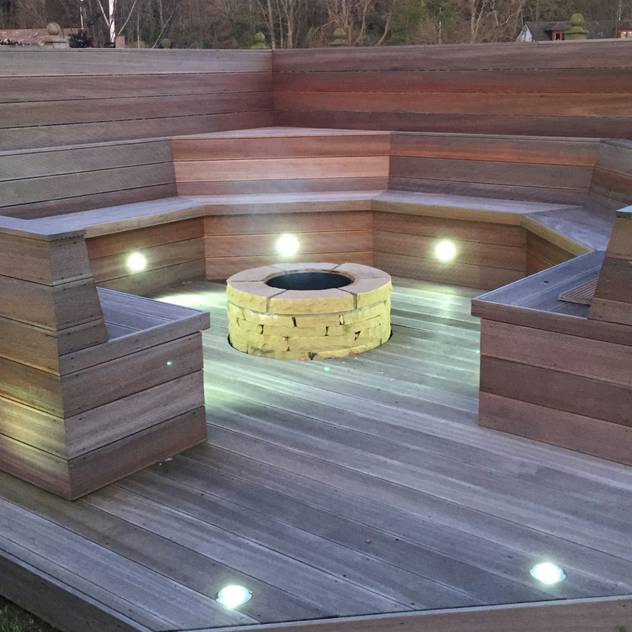 When it comes to your braai area, don't be afraid to mix styles and designs like Lithic Fire have done here. A rustic stone braai is surrounded by modern and smooth wooden chairs, while positioned on a smooth wooden deck. Enhanced by the beautiful lighting throughout, this is a flawless combination.
2. Under cover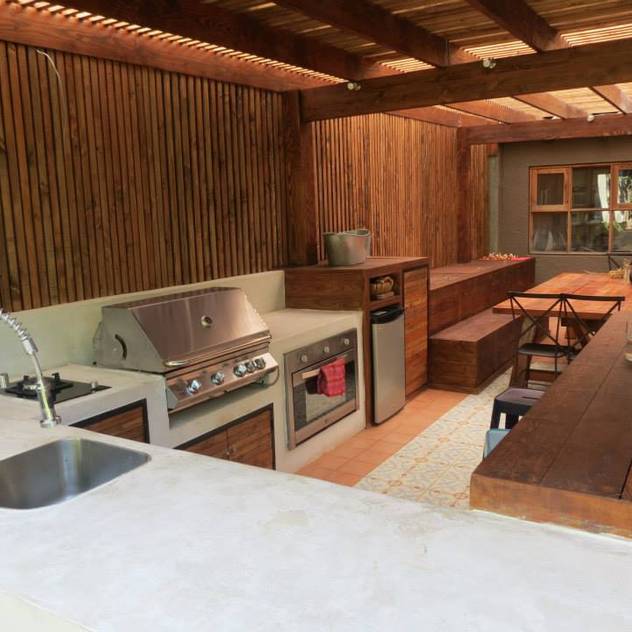 Even an outdoor braai can be made that much more practical and stylish with an undercover design. In this example, we can see how a gas braai works in harmony with an outdoor dining area, creating a whole new living area under cover in the backyard. The counter tops, drawers and cabinets allow for cutlery, crockery and utensils to be stored outside too, which means no rushing between the kitchen inside and the outdoor space.
3. Go ultra chic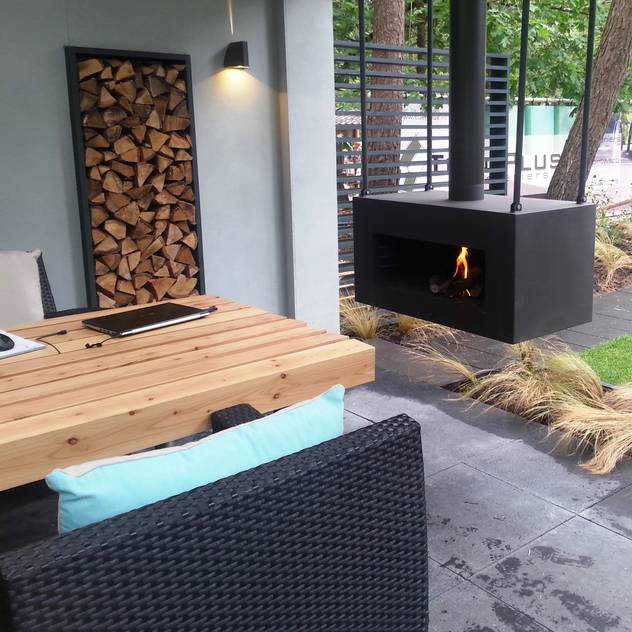 If you like a very minimalist and edgy look and feel in (and out) your home, why not opt for a sleek and savvy braai like this one, which drops down from the ceiling?
Store the wood in a niche in the wall and you have the ultimate balance between functionality and trend.
4. Lightweight yet functional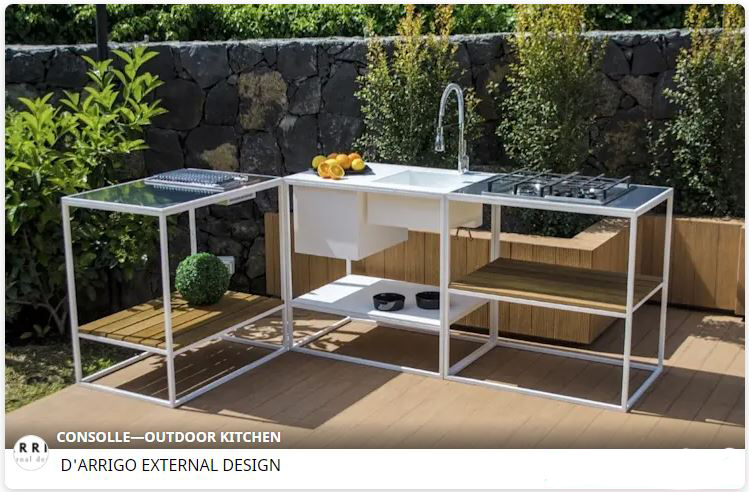 This outdoor space also features more of an outdoor kitchen than a braai area, with very practical results. There is even a sink!
5. Don't forget the pizza oven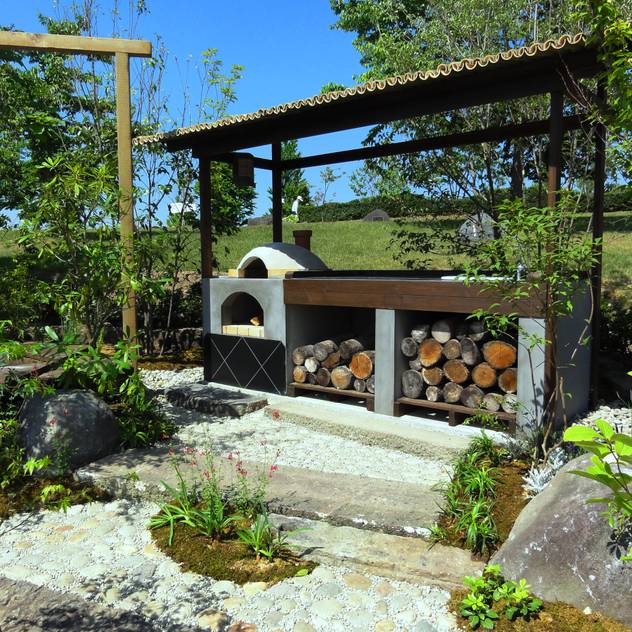 Many South African families truly enjoy being outdoors, so why limit the outdoor cooking to braai food? Install a pizza oven in your braai area too and you can cook all sorts of meals under the stars or in the sunshine!
6. A little thatch nook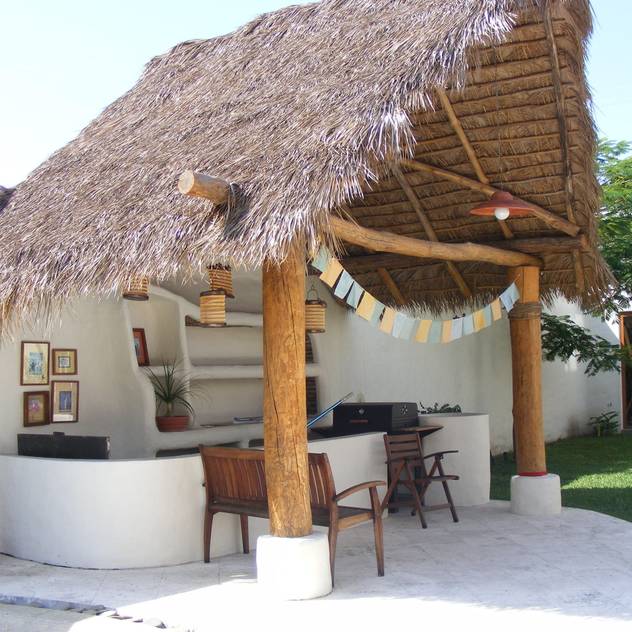 A covering can be very beneficial for a braai area, as we've mentioned before. Here we come across a little thatch nook, which is low cost yet very beneficial.
7. A pergola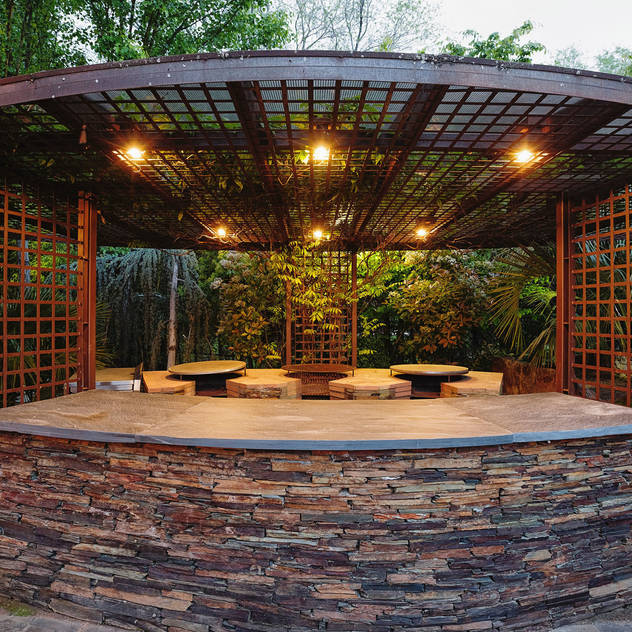 Another outdoor braai idea is to go for a stylish pergola, which adds a gorgeous touch to the braai area without overwhelming it. Use it to hang plants or install lights, creating a beautiful outdoor haven.



8. A more temporary affair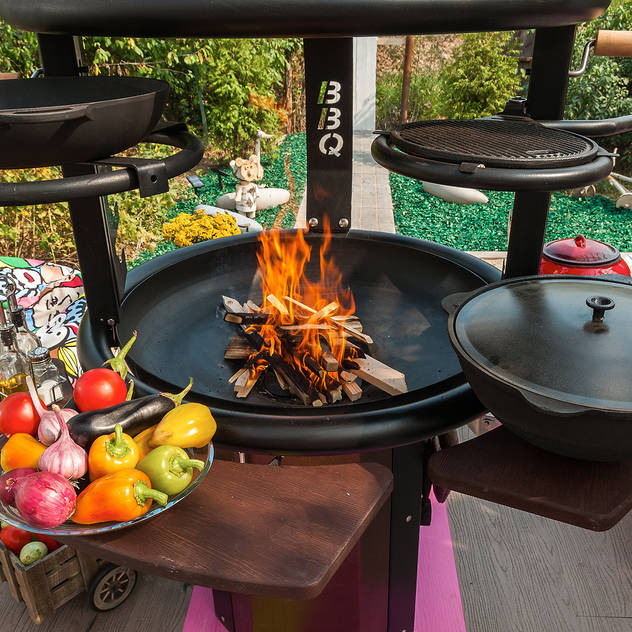 This braai is fabulous in that it is portable and can be moved around, allowing you to convert any corner of your garden into a cooking area.
There are also so many plates and features to this braai, you could use it to whip up a feast.
9. Simple yet sophisticated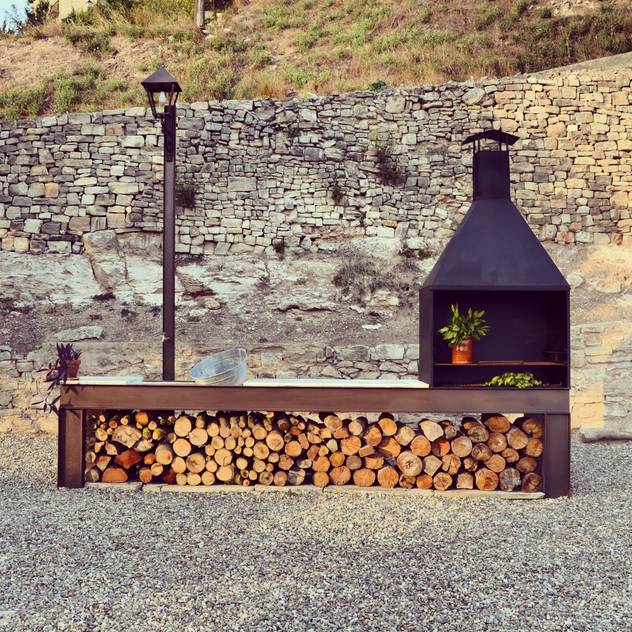 Here we can see how the chopped up wood is easily accessible, while adding to the visual look and feel of the braai area—a great tip!
10. Opt for raw brick
This design, by Barbecue shows how raw brick works in harmony with white tones to create a rustic, warm and inviting braai area.
It adds to the stunning visual effect of the garden too!
11. A little outdoor oven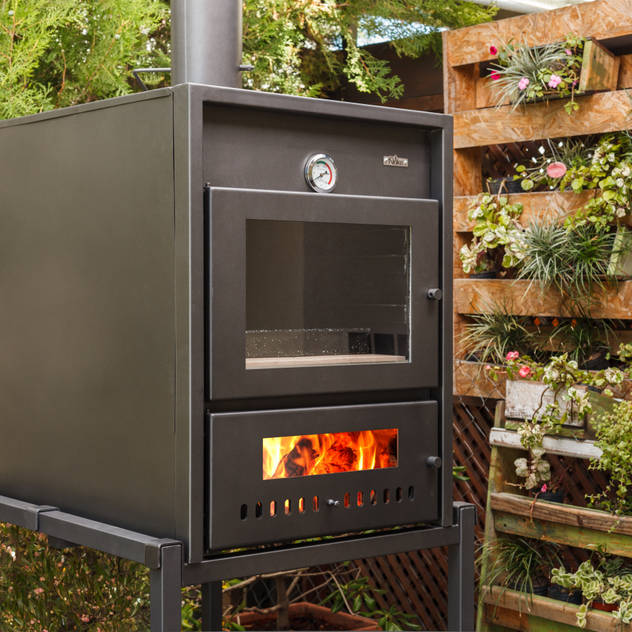 This little industrial chic braai is functional, sweet and savvy. It brings a quirky splash of personality to an outdoor area yet is low cost but very effective!
12. Gather around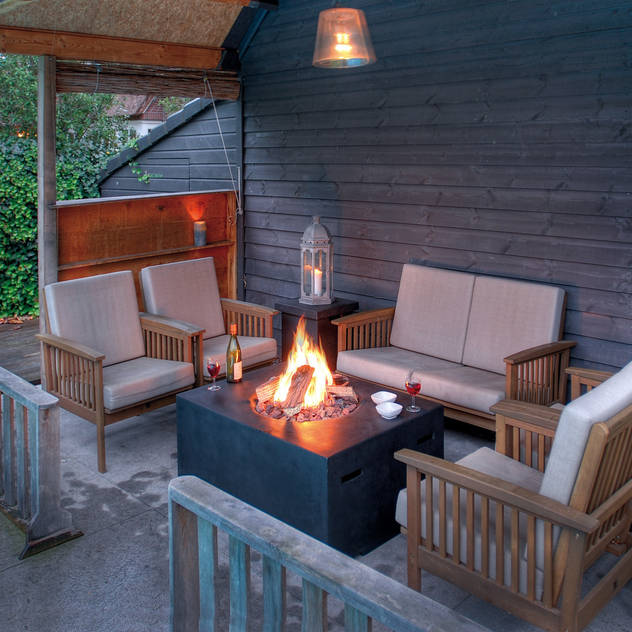 We all know how enchanting it can be to watch the orange flames flicker while we cook our braai food. So why not make a focal point of the braai? This can be very useful in winter and creates a centre point, which people can gather around.
13. Sleek and silver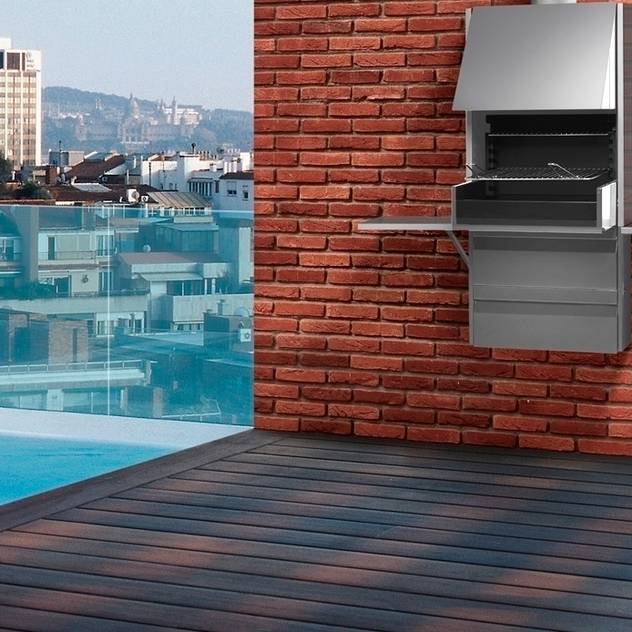 When in doubt, opt for a timeless and practical design like this one, which utilises sleek, silver metal. It will make cleaning the braai very easy too!
Don't you love how the metal contrasts beautifully with the raw, red brick wall?
Courtesy of Homify - Leigh

Need more information? Fill in the form below and we will contact you!
OkCancel