Although it's common knowledge that the kitchen is regarded as the heart of every home, some people disagree. They feel that the master bedroom should rather be awarded that coveted title, seeing as we spend almost one-third of our lives between the sheets.
But a good night's sleep aside, how do we design the ideal master bedroom for an adult without going overboard in terms of luxuries, clutter, etc?
1. For your master bedroom: Luxurious linens
Consider fine bedding an investment in your health, seeing as all studies show how vital a good night's sleep is. Kick-off your master bedroom design with some fine-quality sheets, a cosy down comforter, your favourite blanket or throw, and pillows designed to aid in a comfortable sleeping position.
Who knows, you might just find yourself looking more and more forward to coming home every day.
2. For your master bedroom: Layered lighting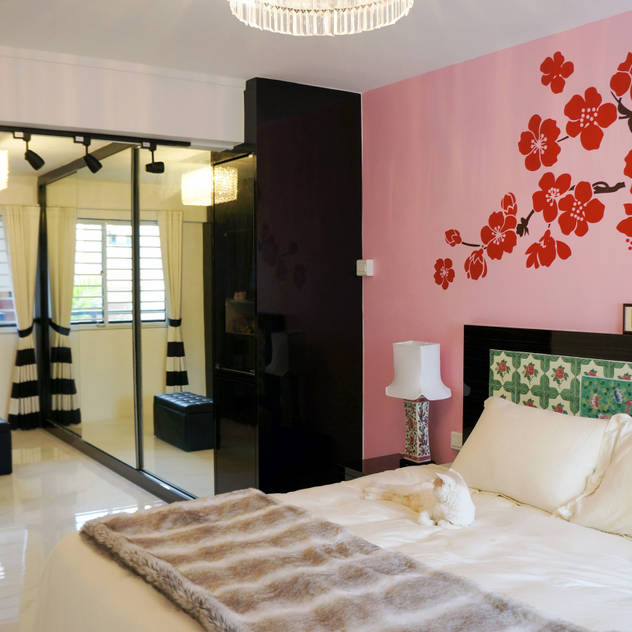 Even the most beautifully styled space will be regarded as a fail if those lighting levels aren't up to standard. But keeping the dark out shouldn't be your bedroom lighting's main mission. Different lighting fixtures made from different materials and finishes have the ability to complement a room's existing style, so start seeing your artificial lights as part of your décor.
And ensure you include special task lighting in your room, especially for reading in bed (wall-mounted sconces, anyone/) and getting dressed every morning.
3. For your master bedroom: Sufficient storage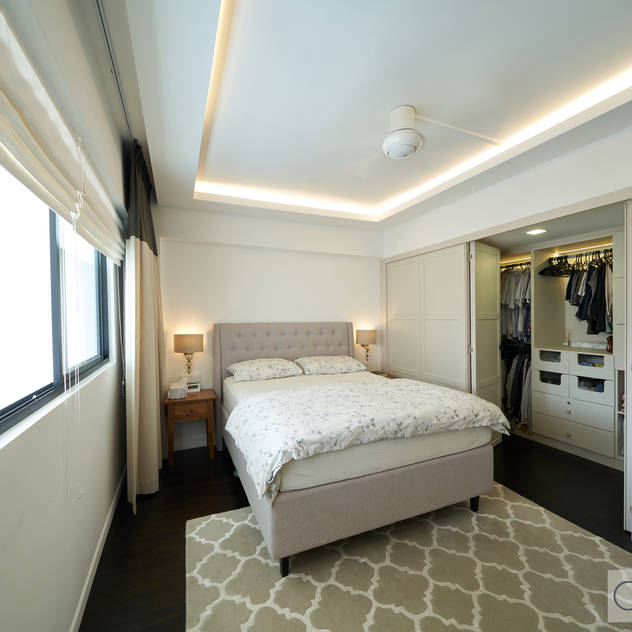 Physical clutter has a way of inducing a cluttered and clouded mind – and that's never good for a space intended to relax you.
If you like reading in bed, ensure you have a nightstand or some shelving to stash away your favourite reading materials. And if you have a problem/addiction when it comes to fashion, see how you can jazz up your closet or wardrobe to include more storage space (i.e. like storing your shoes in shoe stands or storage cubbies).
4. For your master bedroom: A seating spot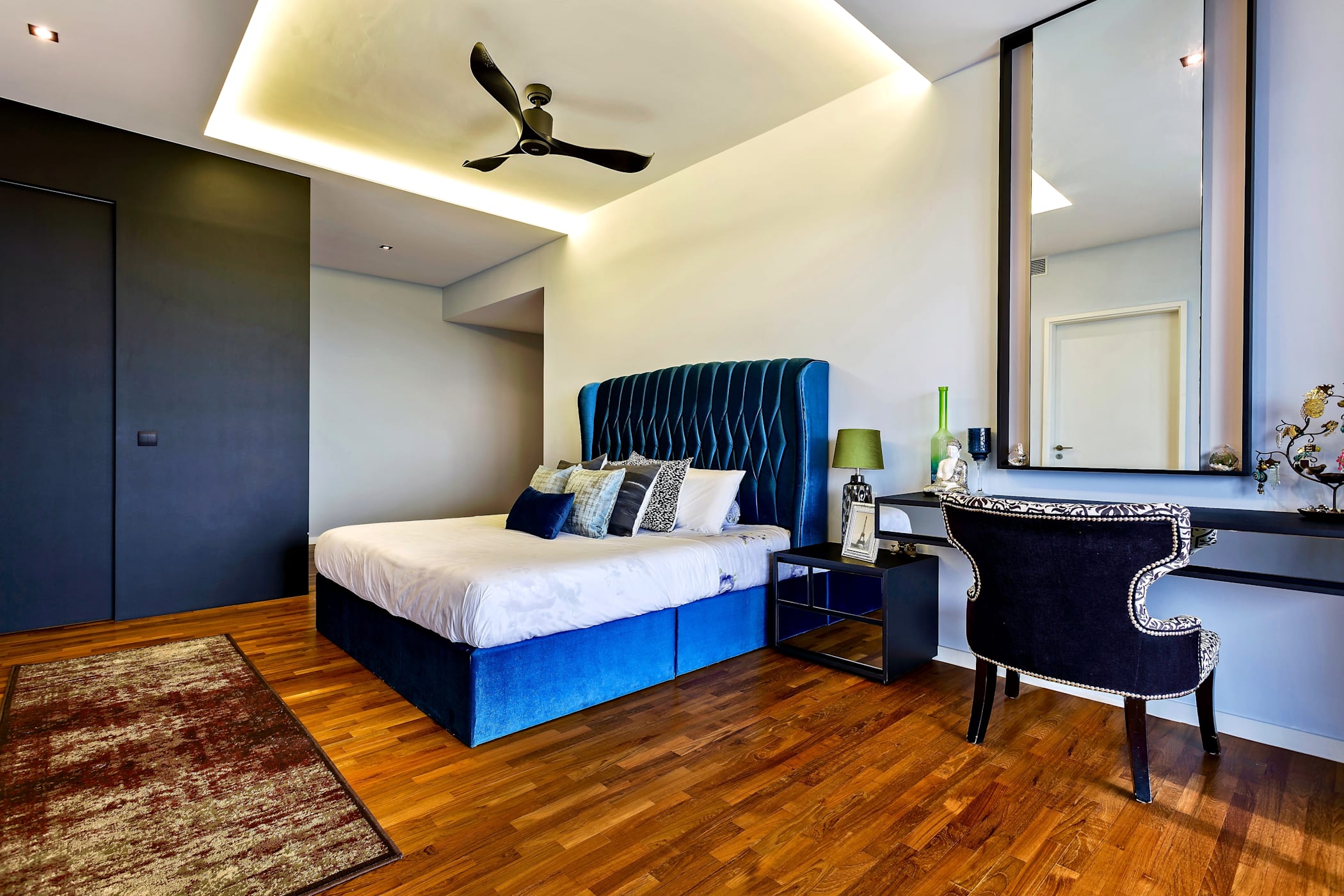 Why sit on your already perfectly made bed to put on some shoes? Something as simple as an upholstered bench or comfy armchair can easily be squeezed into a bedroom corner, or even placed right in front of your bed (depending on space and budget, of course).
Hint: Just like everything else in your bedroom, your choice in seating also needs to complement your room's existing style. Placing a contemporary, stainless-steel chair, for instance, in a colonial-style bedroom will just look wrong.


5. For your master bedroom: A grand view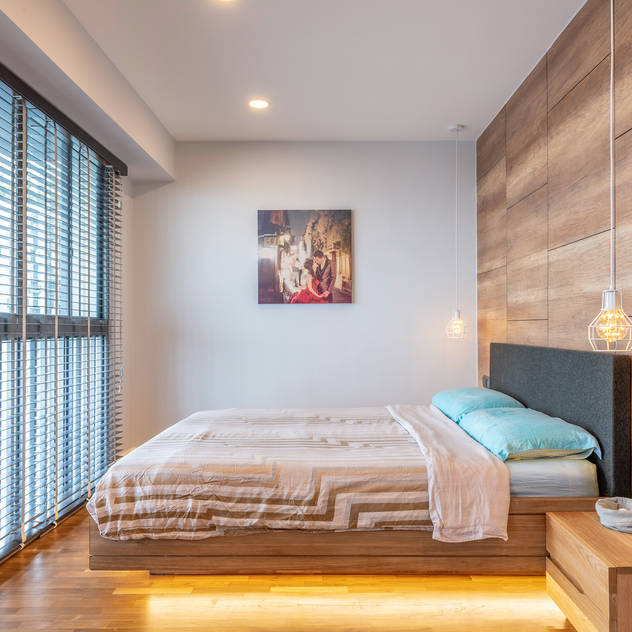 Did you know that various studies have confirmed that beautiful or interesting views have the ability to alter our mental wellbeing? So why not treat your bedroom to a first-class view of your fantastic garden, beautiful patio, enticing swimming pool (or any other feature that looks like it was styled up by a professional such as an Interior Designer/Decorator, Landscape Architect, etc.).
Hint: Even décor showcasing Mother Nature's best side (like wall art depicting landscapes, floral-patterned linen, potted plants and flowers… ) can ensure a fresh touch for your favourite sleeping space.
6. For your master bedroom: A (full-length) mirror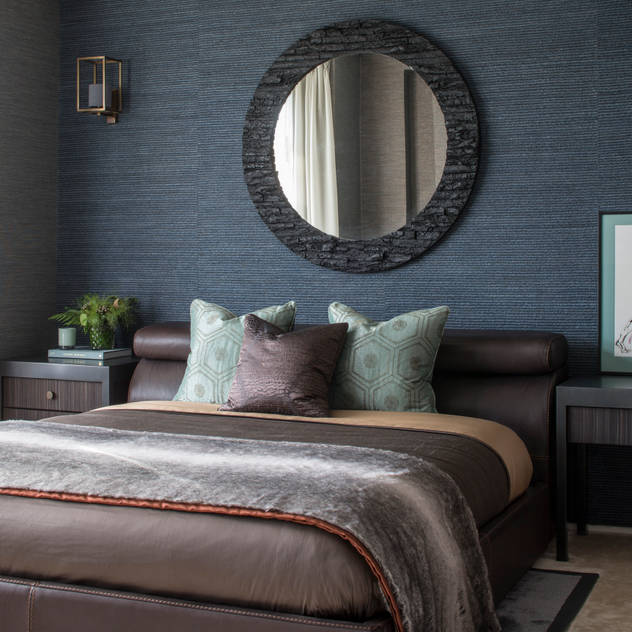 Although it's not impossible getting dressed without a mirror, why would you want to do without one? Especially a full-length design that allows you to properly judge your attire before heading out for the day/night.
And if there's no more wall space left for your dream mirror, there's always the back of your closet door / bedroom door.
7. For your master bedroom: Tiny (but thoughtful) touches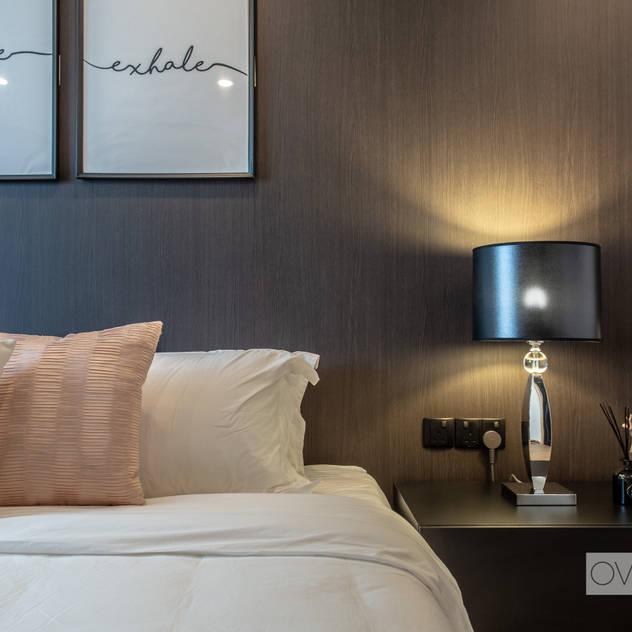 When it comes to your bedroom's décor, there are really no rules written in stone. That is because personal taste differs from person to person and, thus, home to home. What works for one will not necessarily work for the other.
But there are always some small-but-sufficient touches you can add, like a beautiful carafe of water on your nightstand. Or lush drapes cascading down to your bedroom floor in front of that window. Or a cushy rug to ensure a soft underfoot sensation to make those early mornings a tad easier on yourself.
Courtesy of homify.co.za Johannes Van Graan


Need more information? Fill in the form below and we will contact you!