Whether you refer to it as the entryway, hallway, entry hall, mudroom or foyer, fact remains that you can't ditch all the style rules just because that interior space is smaller than, say, the adjoining living room or your spacious kitchen. Especially since your entryway is the main spot that's going to decide what your visitors think of your home.
So, to really craft a stylish welcome, let's see how you can alter your home's entryway.
1. Catch their attention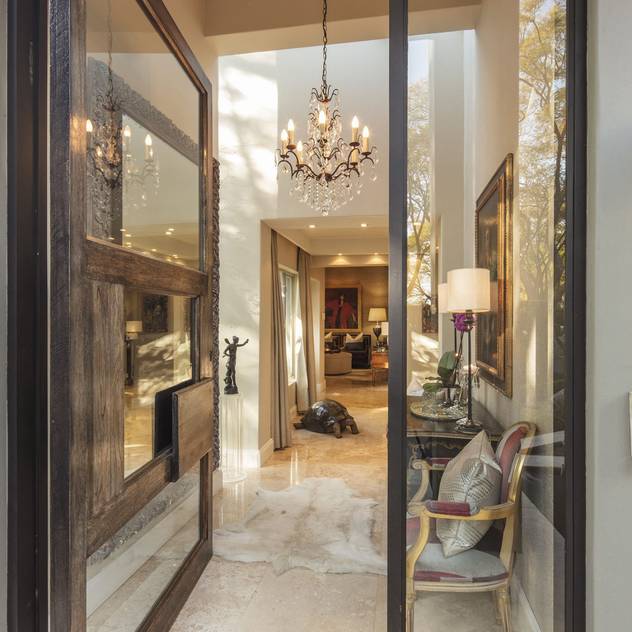 From an oversized chandelier to a grand wall mirror, consider adding something unexpected to your entryway that's really going to make someone stop and stare.
2. Focus on lighting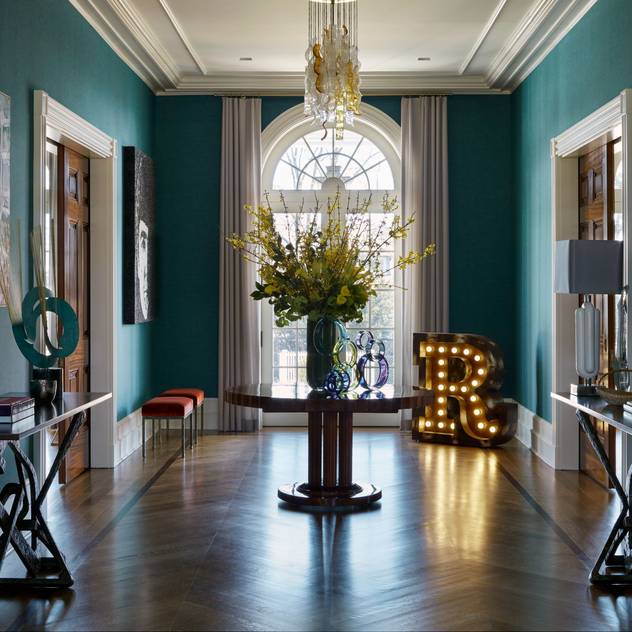 Even a small entryway can do well with layered lighting. Thus, don't be scared to build on your lighting factor by adding more to that little table lamp of yours such as wall sconces, pendants, a floor lamp, etc.
hint: Add a mirror near your lighting fixtures to boost your entryway's dazzle factor.
3. Add a personal touch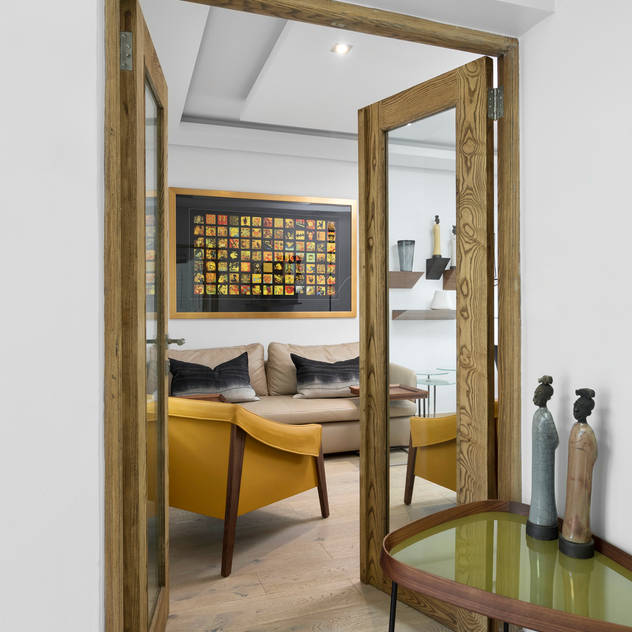 Turn your house into a home via a gallery wall filled with family photos, framing some of your favourite quotations, displaying your little travel trinkets on a shelf… basically, anything that tells visitors a little something about yourself or your lifestyle before they venture deeper into your interiors.
4. Keep the space organised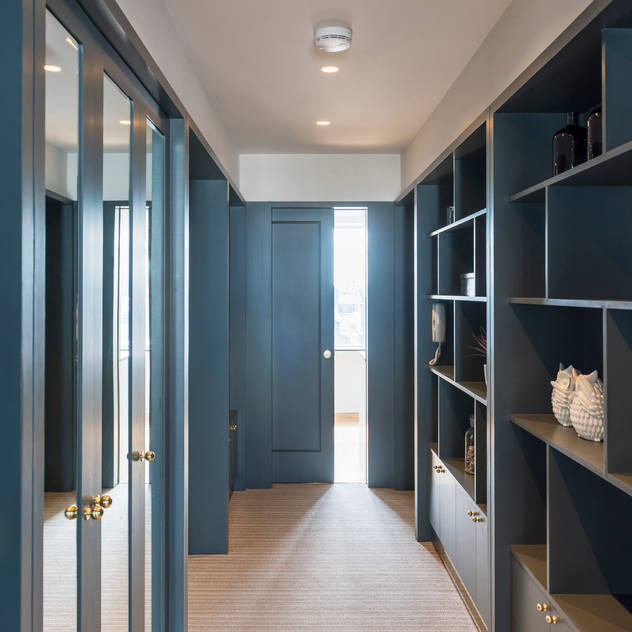 A space that's adequately organised, neat and clean may not even need décor. Help keep visitors' first impression of your home golden by hiding clutter in a storage bench or basket, inside a cabinet or wall closet, or even hanging on some wall hooks.




5. Consider seating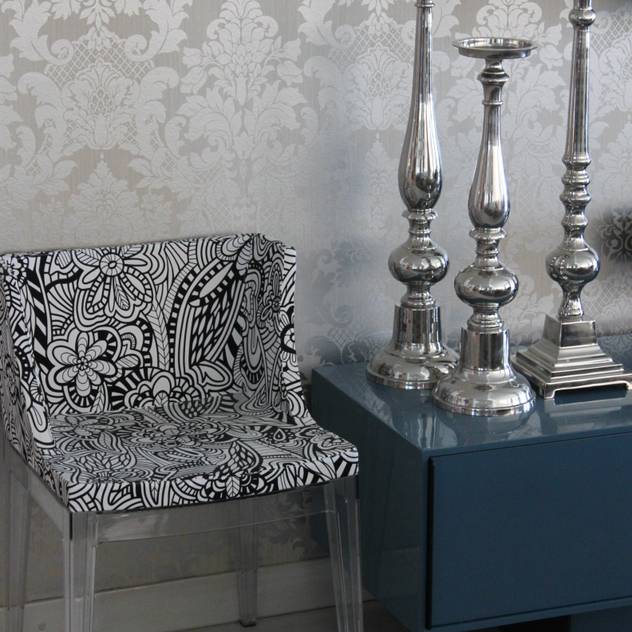 A proper seating spot is not the main aim of an entryway. However, it does add a practical vibe to a space (as long as it doesn't waste precious legroom) and can also boost your foyer's colour- and pattern range.
6. Don't be scared of colour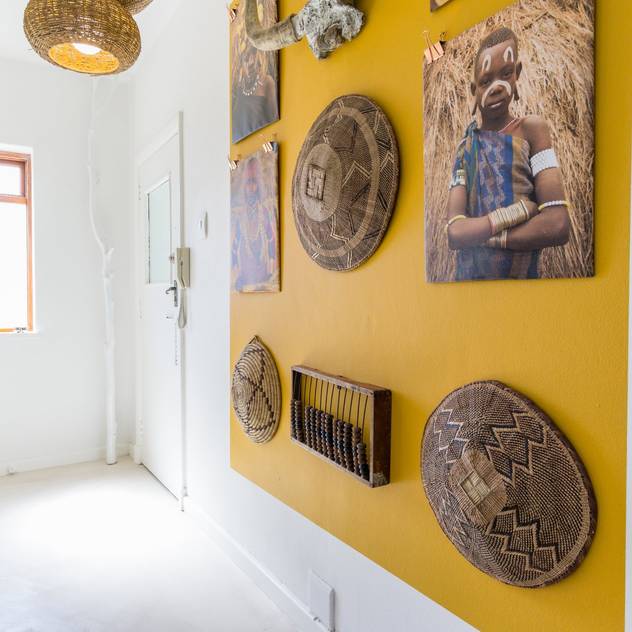 Entryways, like hallways, are regarded as "in-between" zones where we spend little time compared to other spaces like bathrooms and home studies. And that can be the perfect excuse to let your hair down with décor colours and wall patterns you may not necessarily consider for other areas.
hint: If opting for different colour schemes for your entryway in an open-plan layout, ensure those spaces' different colours are complementary (which adds to the visual style) instead of clashing (can break down your entire entryway design).
7. Don't overlook potted plants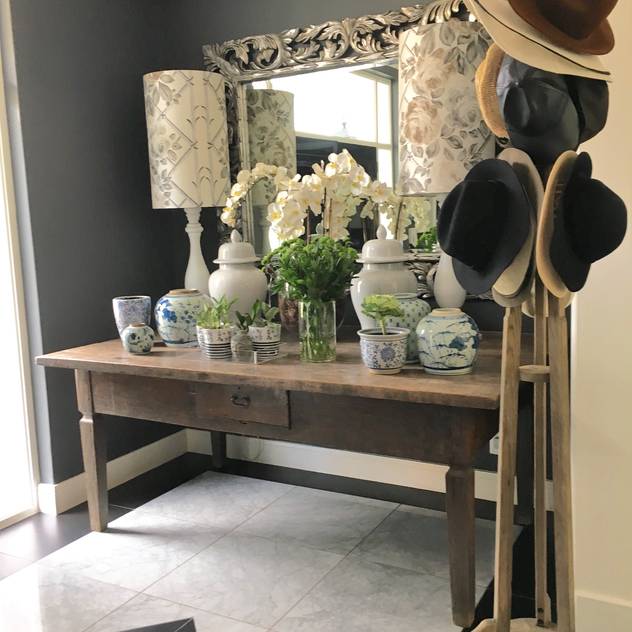 In addition to adding colour and texture to a room, potted plants also greatly benefit indoor air. And even here you can craft a super modern design for your entryway (if that's your wish) by opting for simple potters devoid of loud colours and eye-catching designs.
8. Lay down a runner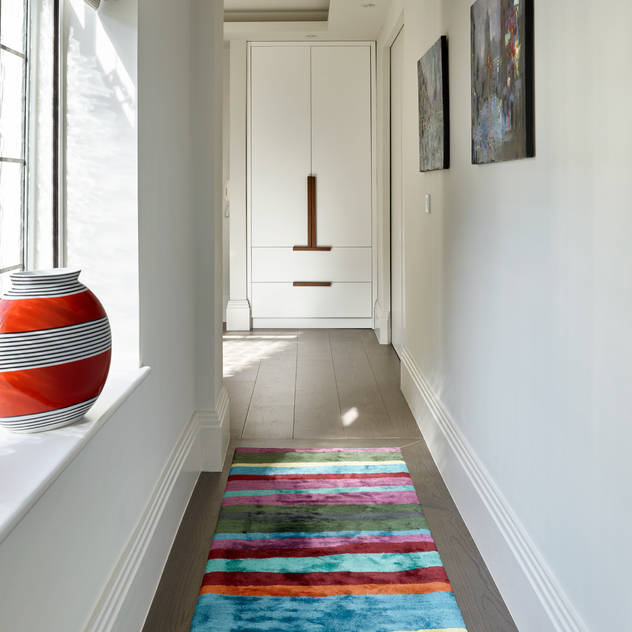 No, we're not trying to hide your beautiful floor. Instead, we are protecting it with a rug, seeing as entryways are some of the busiest traffic areas in homes. But like everything else you bring to the space, ensure it adds to the final design instead of making it look busy or under-styled.
hint: Indoor/outdoor rugs are more durable, plus are available in a multitude of different sizes, shapes, colours, etc.
9. Repurpose and save costs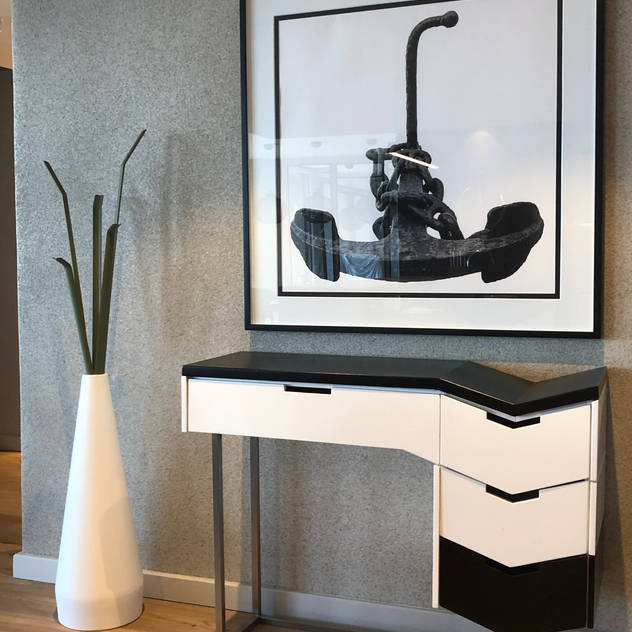 Instead of heading out to buy more pieces for your styled-up entryway, isn't there something old and unused you can breathe new life into? Like a small vintage console table that, after a new paint job, can help hide your entryway clutter? Or an old lamp that just needs some new shading to make it fit in perfectly with your entryway's style and colour?
Courtesy of Homify, Johannes Van Graan

Need more information? Fill in the form below and we will contact you!
OkCancel