There's a new design trend and its main focus is not visual splendour (although that is important as well), but mainly how to turn multifunctional large spaces into smaller, more convenient zones dedicated to eating, working, relaxing, sleeping, etc. And with everyone spending more time at home recently, it's no wonder most of us have begun (and are still) searching for ways to spruce up our own interiors to make them more multifunctional.
But since most of us don't have major construction budgets to build new walls or tear existing ones down, we're leaving it up to these far simpler (and quicker to execute) ideas to divide your kitchen and your dining room, split your dining room from the living room, separate your living room from the kitchen… you get the picture.
1. Change the flooring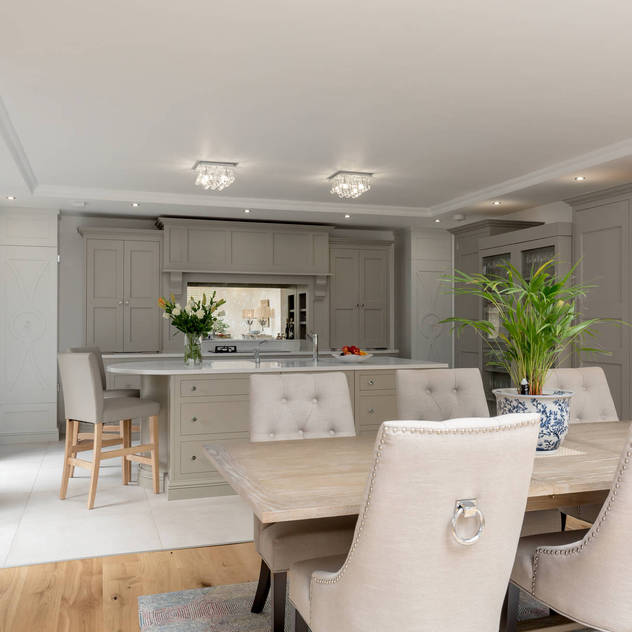 Visually, changing the flooring in two different spaces in one room helps to separate those 'zones' even further. And in terms of practicality, it also works a treat, seeing as kitchens always require easy-to-clean flooring (like tile) to ensure dropped food and spilled liquids are not an issue.
2. Lay down some rugs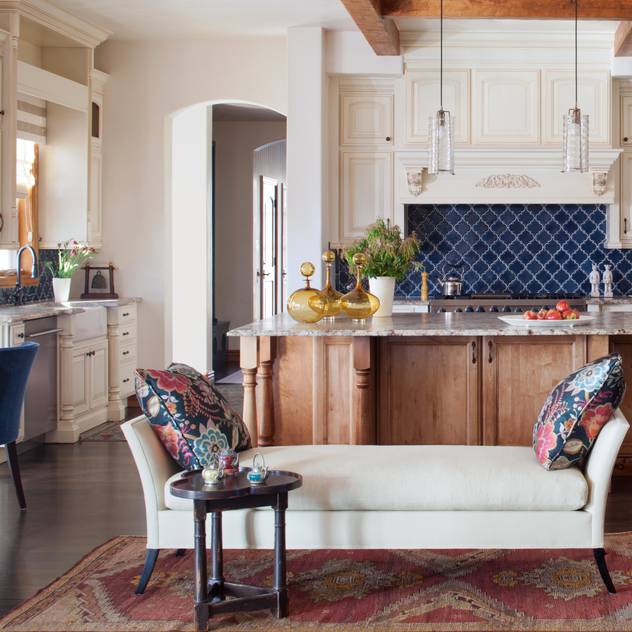 Rugs have the same style power as flooring materials, and in an open-plan space they are terrific at creating pools of focus for different furniture groupings (such as for dining, working, lounging, etc.). And did you know you can even set the vibe of a room with only a rug? For instance, lay down an imperfect woven rug to suggest an informal and relaxing space, while opting for a much more colourful one to imply fun and creativity.
3. Add an open bookcase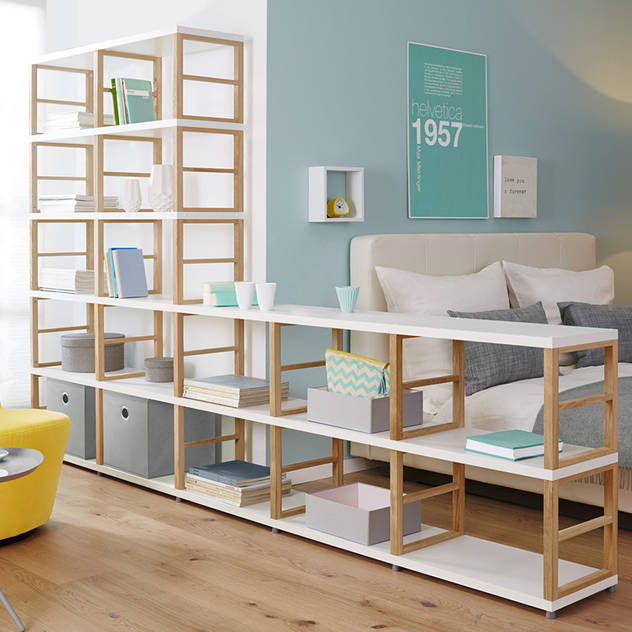 Freestanding bookcases and shelving dividers are not only great at splitting up different zones, they are also brilliant at helping to keep clutter at bay. And the reason why we suggest an open one is because it adds to the room's functionality as you can easily access it from both sides
4. Get creative with a corner sofa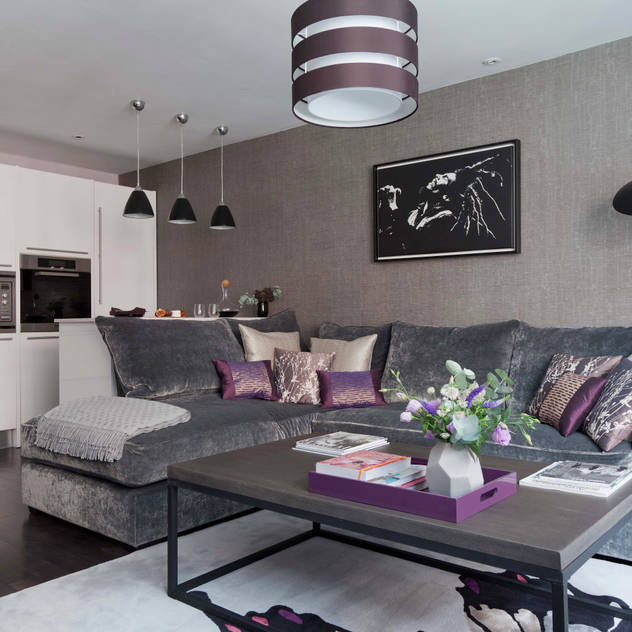 Pop that L-shaped sofa into a corner and it brilliantly opens up to the rest of the room. But switch it around and bring it deeper into your open-plan space and you have a very useful tool for separating different spaces, like your living room and kitchen/dining room.



5. Break it up with a breakfast bar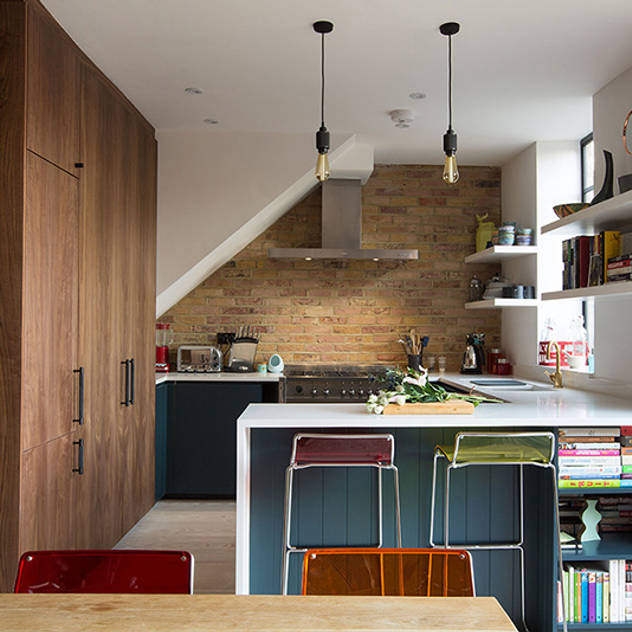 Although this one involves more planning (and spending), it remains one of the best ways to mark off your kitchen – and your cook's territory. And adding a few stools to your newly built peninsula instantly conjures up a new spot for eating, socialising, doing homework…
6. Try a brilliant banquette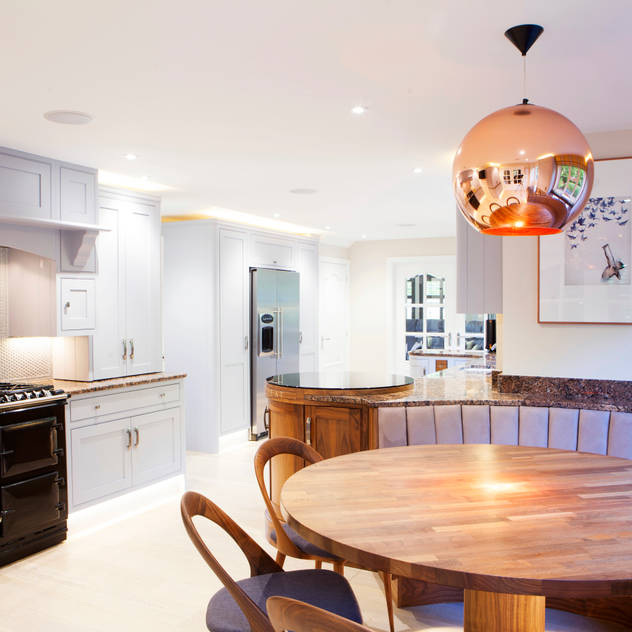 If you have the budget (and you already have a kitchen island), why not treat your household to a newly added dining spot that perfectly announces itself as a stand-alone dining / working zone? Up your kitchen's functionality further by opting for built-in storage compartments in those benches.
7. Paint it pretty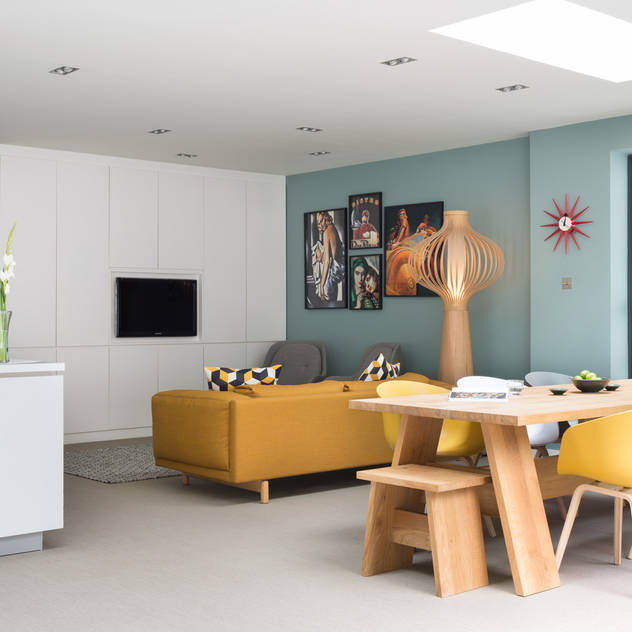 Announcing the end of one zone and the start of another can be as easy (and fun) as playing with different paint colours. For instance, clad your kitchen in a warm red, then switch to a cool green (or elegant grey, or playful yellow) as soon as you cross over to the dining zone. Even just opting for one stand-out focal wall can still announce a change in room function.
Courtesy of Homify | Johannes Van Graan

Need more information? Fill in the form below and we will contact you!
OkCancel